3 Reasons Why Psychographic Data is Essential to your Segmentation Strategy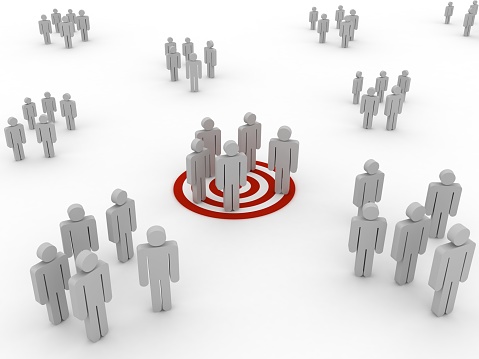 What is Psychographic Segmentation? 
Segmentation is simply the practice of grouping your customers in segments based on commonalities such as demographics, geography, behavior, and psychographics. Demographic segmentation is likely what you're most familiar with, as it's the most straightforward approach to segmenting: this is because the information is free and available to everyone from resources like census.org. Demographic segmentation is a customer segmenting strategy that groups customers based on basic information like age, gender, marital status, and income. Another way to look at it is demographic segmentation tells you who a person is on a surface level. This approach is essential because it allows businesses to understand who their customers are to better target and cater to them. However, demographic information doesn't paint the whole picture, and that's why, alone, it isn't enough.
While demographic data tells you who your customer is, it fails to tell you the why: that's where psychographic segmentation comes into play. Psychographic data enables you to group your customers based on beliefs, values, interests, and opinions. Psychographic information is critical because it helps explain the factors that influence your customers' behaviors. Unlike demographic data, this information is much more difficult to obtain because it is not as readily available: the research behind it requires much more time and capital. However, the demographic and psychographic combination paints a complete picture of your customers and why they are the way they are.
Why should you care as a Personal Trainer?
As personal trainers, finding the right customer is vital to long-term success. But to find the right customer, you need to understand them; that's why we segment. Segmenting allows you to engage with and target potential clients to grow your client base more effectively. On top of that, segmenting also will enable you to cater better to your existing clients, resulting in stronger and more loyal customers. This post will explore 3 reasons why you should incorporate a psychographic segmenting approach into your segmenting strategy.
3 Reasons it's Essential to your segmentation strategy:
(1)Demographic Data is One-Dimensional: Demographic data is one-dimensional because it generalizes or stereotypes groups of people. For example, assuming that just because someone is over 70, they don't know how to use technology. This information could be true for a large portion of the population, but it's a generalizing statement. Looking at data in this way can lead to possible missed opportunities.
(2)Psychographic data paints a complete picture: Demographic data tells you the who, but psychographics tells you why. Using a combination of the two segmentation approaches will help you understand who your customer is and why they behave the way they do.
(3) Creates more Loyal customers: Understanding the who and the why enables you to create a more specific and targeted message to your customers. A more specific message makes your clients feel more understood, which helps you attract the right customer, keep them engaged and loyal to your brand.
Takeaway
As Personal Trainers, building a robust and loyal customer base is key to success, but to do that, you need to not only understand who your customers are but the why behind it. What motivates them, and how can you leverage that to grow your client base and build stronger relationships with your existing clientele.