A Personal Trainer's 3 Question Guide to Storytelling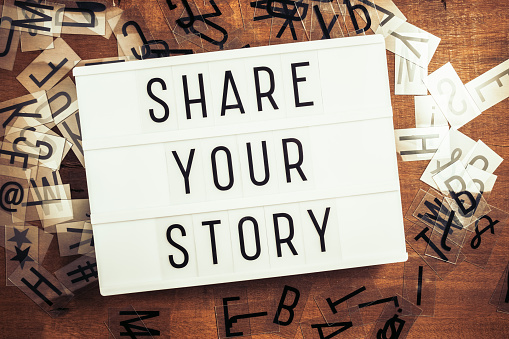 What is storytelling, and why is it important? 
Storytelling is a means of communicating a message. As marketers, we use storytelling to creatively engage our audience and convey a message in a more digestible way. As stated by Kimberly A. Whitler in her Forbes article, storytelling should be a priority for marketers because it drives deeper connections with the audiences, is an effective learning method, and is engaging.
As a personal trainer, communicating your story to your target clientele is essential because it allows you to tell your prospects what you can offer and how it can improve their life. This post will explore the three questions you need to answer to tell a compelling story to your personal training prospects. These questions will help you communicate your story more effectively as a personal trainer and grow your client base.
3 Questions to answer to tell your story:
Let's explore the three questions you need to answer to tell an effective story and how to answer those questions.
(1) What does your personal training business offer?
Too often, personal trainers fail to answer this effectively by communicating generic messages of losing weight, getting stronger, or getting healthier. I recommend avoiding these generic messages altogether because it fails to differentiate you from all the other personal trainers out there. Instead, focus on your unique selling proposition or what makes you different. For example, do you specialize in working with pre and post-natal women? Do you have experience working with a specific age group, sport, or injury? Do you have extensive years of experience in the industry? Highlight that. Hone in on what makes you different from the crowd and communicate that.
(2) How will training with you make my life better?
Again, I see a lot of trainers offering empty promises. Don't just tell your clients you'll help them lose 10lbs; give them more. I like to say to my clients that the best thing about working with a personal trainer is that you're no longer on your fitness journey alone; you now have a partner and support system. Avoid selling them results you can't guarantee; sell your commitment to them and their journey.
(3) What do I need to do to start personal training with you?
Regardless of the communication method or channel, always ensure you tell your prospects how they can get started training with you. And always keep it simple; for example, avoid any client intake forms upfront. Instead, ask them to book a free consultation session or get them on a phone call. By keeping it simple, you'll avoid any drop-off due to complex sign-up processes.
Takeaway:
As you embark on your journey as a personal trainer, finding clients, and building a business, always consider these three questions as you communicate your brand's story to prospects and existing clients. Whether it's an Instagram post or a sales call with a prospect, share your story by highlighting and clarifying what your brand offers, how it will make your prospect's life better, and what they need to do to start working with you today.