Building Better Personal Training Client Relationships Using Reciprocal Altruism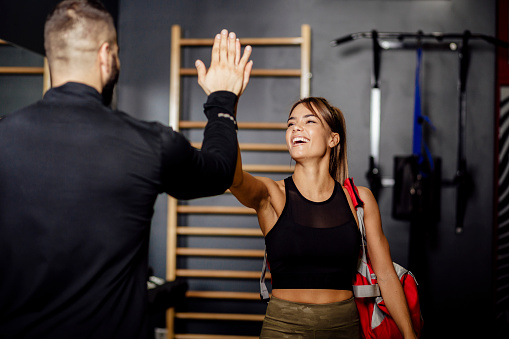 What is reciprocal altruism?
Let's break it down, first starting with altruism. As defined by Decision Lab, altruism is acting selflessly, or "in a way that incurs a cost from oneself and benefits another." As defined by Decision Lab, Reciprocal altruism is the idea of acting in an altruistic way with the hope of being repaid in the future for that act. For example, maybe you drive your friend to the airport with the hope that your friend will return that favor by driving you to the airport the next time you need a ride. The idea is that you act in a selfless way that may require a sacrifice on your end, but you hope or expect to be repaid.
You're probably wondering – okay, how does this help me build a better relationship with my clients? You can implement small tactics of selfless acts that will make your clients more committed to you. The goal is for you, the trainer, to perform small selfless acts that will, in turn, keep your clients coming back for more.
How can you use it to build better relationships with members?
Let's dive into some ways for you to implement reciprocal altruism with your clients today:
(1) Free session with the purchase of your first package: When you get a new client to buy one of your packages, offer them one entire free session with you. Yes, this is a sacrifice of your one-hour rate, but it will start your relationship off on the right foot.
(2) Gift for completing six months of consistent training: Recognize your clients for their consistency by rewarding them with a water bottle, towel, or any small workout accessory. You can even play with the timeline on this one: offering a reward at three months, six months, one year, etc.
(3) Offer free workout plans for when they're unable to meet in person: The reality of personal training is that life happens, and our clients can't always take the time to see us. However, this presents an opportunity for us to give to our clients and make them more committed. Create workout plans/guides for your clients to use when they can't meet. Then, they will recognize the effort you're putting in when they didn't even ask.
Takeaways:
As stated by Virtuagym, the intention with these altruistic acts is to make your clients feel like they owe you something by continuing to give your clients things they aren't asking for. You want them to feel indebted to you, so they are more inclined to repay you by continuing to use your services. Your clients will recognize your selfless acts, and in turn, it makes them more committed to you. As a result, you will be able to establish more robust and more long-term relationships with your clients.