Surveys to Measure Loyalty & Improve Brand Equity for Personal Trainers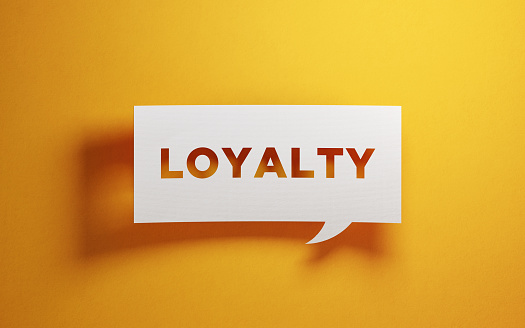 What is Brand Equity Measurement, and why should you care?
As defined by Abigail Williams in her article from the Branding Journal, Brand equity is the value associated with a brand. She explains that brand equity is the added value that a brand name adds to a product. Understanding your brand's equity or perceived value is helpful because it allows you to better position your brand's products or services. This post will explicitly explore how understanding your brand's perceived value can help you better understand your current customer's loyalty. Furthermore, we will explore how you can measure your customers' loyalty to your brand to improve your brand equity.
So now that you can see the value in understanding your brand's equity, you can see why it's important to measure. When it comes to measuring brand equity, there are many factors that you can assess. However, as personal trainers, measuring metrics like likelihood to recommend are essential to the core of your business, which is maintaining loyal and long-term relationships with your clientele. To measure these metrics, you can create surveys that uncover your clients' likelihood to recommend. So let's dive into how to do that!
Survey Questions:
Loyalty is key to building lifelong relationships with clients. According to Survey Planet, the following questions will help you discern how loyal your current customers are to you and how you can maintain or improve your current relationship with them.
Likelihood to recommend: This tells you the likelihood that your current customers will recommend your personal training services to others. If this is low, consider some incentives you can offer to get your loyal customers to share their positive experiences with friends and family.
Likelihood to switch trainers if the other trainer is cheaper: This will tell you sensitive your customers can be to a change in price, how much they value a good deal, and again their loyalty to you regardless of price.
In comparison to other trainers, you've worked with, or have considered working with, how you rate your services with me (scale 1-10): This will tell you how you compare to the competition in your customers' eyes, which will help you better position yourself against the competition. If this score is low, consider what your competition is doing well. It also might be helpful to ask your survey respondents to name the competing brands they considered so you can do your homework/
Takeaway:
By incorporating these three questions into a simple survey for your customers, you will be able to design an effective survey that will help you understand your current customers' loyalty to your personal training practice. The survey will help you identify your strengths and weaknesses regarding customer loyalty, and you can leverage that information to cultivate more robust and meaningful relationships with your existing clientele. And as a result of creating loyal customers, you will improve your brand's equity.
If you need more tips on designing an effective survey, check out my previous post on survey design here.